Many people want to become content writers, but they don't know how to do content writing jobs. It is difficult to find articles that can teach you "how to become a content writer on Fiverr?". That's why I'm writing this article for you. This article will be the ultimate guide to becoming a content writer on Fiverr. Whether you are already an experienced freelancer or your first time, this article will help you get started with your journey as a freelance writer on Fiverr. Read on for more information!
What is Fiverr?
Fiverr is a company that offers various services starting from $5. With Fiverr, you can find people to create and write content and other digital services like graphic design, logo design, and more.
You can post a project on the website and then hire someone to complete it for you. You will set your budget and the turnaround time. The freelancer will then provide you with work samples to show their skills and what they can offer. Once you choose a person for the job, they start working on the requested content or service.
Read also- How to Make Money on Fiverr: 9 Strategies to Help You Start Freelancing
Why become a content writer on Fiverr?
If you want to be a content writer, it is increasingly difficult to find freelance writer jobs. This is because there are now a lot of writers on Fiverr and other platforms that offer their content writing skills as well. It's hard to stand out and get noticed with many writers competing for the same jobs.
But don't worry, Fiverr has one of the best freelance writing communities out there! It has such a great community because they have strict guidelines for freelancers to follow. There aren't many other platforms to make money as a freelance writer. That's why you should become a content writer on Fiverr!
Skills for becoming a content writer on Fiverr
If you want to become a content writer on Fiverr, you first need to know what skills you need. Here are some of the skills needed:
-Strong writing skill and communications skills
-Capacity to deliver high quality work on time and within budget requirements
-Ability to meet deadlines and manage multiple projects
-Familiarity with SEO (search engine optimisation) and keyword research best practices
-Working knowledge of Microsoft Office applications such as Word, PowerPoint, Excel, and Outlook
How to set up your account to become successful content writer
Now that you know what you want to do, the next step is to set up your account. You need an account to start your journey as a writer on Fiverr.
To get started, go to the Fiverr home page and click on "Create an Account or Sign In." When you sign up or sign in for the first time, you must select a username and password and enter your email address and desired password. You'll then be prompted to provide a payment method, for which you can use a credit card, PayPal, Skrill (formerly Moneybookers), Bank Transfer (via online banking), or Cash on Delivery. If this is your first time on Fiverr, you can get $5 using our referral link.
Next, please read over the Terms of Service and Privacy Policy before agreeing to them. Then click "I Agree" at the bottom of each document. After clicking "I Agree," click "Next" and fill out some basic information about yourself: name, address, and phone number (if applicable). You'll then be able to upload a photo for use on Fiverr; we recommend consulting this article for tips on creating  a great account.
How to write high-quality articles for Fiverr
Before you start working on your articles for Fiverr, it's essential to know how to make a high-quality article. You should have prior knowledge about writing product descriptions, blog posts, digital marketing, and many more.
An article is a piece of writing that tells a story, and a good article should be able to show the readers a detailed account of a particular event or topic. Therefore, it is essential for any article writer to have excellent communication skills and knowledge about the subject matter they are writing about.
One way to ensure that your article is high quality is by researching the topic you are writing about and reading other successful articles about similar topics. This will help you produce an excellent article that will attract more buyers!
Basic formatting guidelines for writing a quality content
The content you write should be formatted in a specific way. You want your online content to be easy to read and not confusing for the reader. Here are some simple formatting guidelines, which most articles will follow:
–  Start with a heading that briefly summarizes the topic of the article.
–  Include a subheading before talking about more information on the topic.
–  Make sure you include a summary at the end of your article.
–  Include a variety of interesting visuals, such as charts, videos, and images. It is also important to include links to external sources where appropriate.
Importance of  White space
One of the most important aspects of content writing is white space. White space is an intentional gap in a design, layout, or sequence of content that makes it easier for your reader's eye to focus on what's there.
The best way to use white space effectively is by using a balance between emptiness and fullness. Too much empty space can be confusing and difficult to navigate. Too much fullness can be confusing as well. But when you find the right amount of both, it can make your work more enjoyable for people who are reading it.
In the case of writing articles, white spaces break up text so readers don't get too overwhelmed with information at once. The use of white spaces allows readers to skim through and pick out specific information they're interested in reading about. Good writers know how to create white space in their work; this will make your writing more effective and easier to read!
Grammar and punctuation rules
It's important to remember that Fiverr is about quality. They will not accept any work that does not meet the guidelines of their site.
Fiverr has a strict policy about grammar and punctuation. You must use proper grammar, spelling, and punctuation in your content. If you fail to do so, then your work could be denied or removed from the site.
For example, if you are writing an article about "movies" but instead spell it "movers", then your work would be denied because it does not meet their terms of service.
If you are unsure about how to create content for this site, then take a look at other people's posts on the site. See what others have done to earn money on this website before you try to do anything else. This way, you will know what is expected of your posts and what kind of content other writers have posted successfully on Fiverr!
For best practice, you must use the Best Plagiarism Checker & Proofreader tool.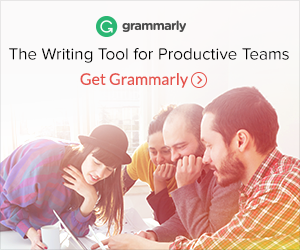 The power of keywords to rank an article on Google
Content writing is a powerful business skill. In the digital age, content is king. The more information you have about your audience, the more tailored your content will be to them.
In this section of the guide, we'll talk about keywords. Your keywords are important because they will help you rank higher on search engine results pages (SERPs). You want to make sure that when people search for topics related to your niche in Google, they find your article and not someone else's.
The first step in finding keywords is to think about what kind of content you're looking for in Google's SERP. When people search for "how to write good content," do they want tips on how to write better or do they want information like grammar rules? That is where you start with choosing what side of the spectrum you would like to focus on.
But don't forget: it's also important to consider what type of keyword phrase people actually use when searching online! Make sure that your keyword phrases correspond with phrases that people actually use in their searches and then include variations of those phrases in your article title and body text. You don't want your article titled "How to Write Good Content" if most people search "How to Write"
Conclusion
Becoming a content writer on Fiverr is not an easy task. But this article should have helped you get started with your journey.
In this article, we talked about what it takes to become a content writer, where you can find freelance jobs, and how to price your services. This will help you start your journey off right.
Throughout the article, I provided examples of freelancer's profiles for inspiration and tips to help you write better content.
Take some time to reflect on the information in the article and see if it is something that would interest you. If so, then go ahead and try your hand at becoming a content writer on Fiverr!