Most schools around the world are closing down to stop the COVID-19 infection from spreading. But that doesn't mean your kids cannot keep studying and learning. The free online homeschool world surprisingly offers lots of quality options for the home school curriculum to go to. These online school courses feature lots of study materials, proper tools, and daily tasks to keep your kids up-to-date with their academics.
Kids even get external links of sites where they can either download more study resources or read online. And the best part is; most of these online textbooks are free to buy or download.

How to Choose the Best online homeschool programs?
The online learning community is increasing with a sky-rocket speed with the concept of free online school and shows no signs of slowing down. Most interestingly, it has now become a part of mainstream education form. The scenario is such that most of the students and even parents are passionately looking for non-conventional schooling methods.
Of course, there are several reasons behind this hype, like bullying in schools, health issues, not coping up with the fast-paced existing learning style, and a lot more. So, before you choose the best online homeschool programs, here are certain tips that might help you to make the right decision.
It is important to note that the program that you have chosen follows the assessment testing method or not. It is also important that the cost of the testing procedure is not supplementary, and it is added in the tuition fees only.
Choosing a homeschool that offers all grade levels is always great. Once you enroll your child in kindergarten, you don't have to worry about the transition.
Apart from that, there are many other factors that you take into considerations before choosing the best homeschool programs. Some of them are
Years of experience in homeschooling
Supplementary academic counseling
Transitional curriculum format
Assessment tracking
Large homeschool program
Preparation for the college-level work
Maintaining the academic record of the child
Also, check whether it has a free online pre k homeschool curriculum. All these factors and having enough considerations of all these will help you to choose the best homeschool programs for your child.
Kids need some help catching up at homeschool syllabus? Wyzant offers personalized, affordable K12 help from experts, online or in person. Get $15 off each of their first 3 lessons here.
Do you have any confusion over homeschooling your kids, then check the comparison between homeschooling-vs-public-schooling, then decide which one to go for.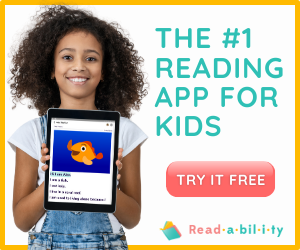 What are the free accredited homeschool programs, and how do they work?
There are many homeschool programs that can certain break the bank and can put a lot of additional financial strain. But then again, you don't need to put the family in debt. With a free home school accredited program, whether you are a billionaire or have a strict budget, you can easily homeschool your child that too free.
Free accredited homeschool programs are such programs where you don't need to invest or pay hefty tuition fees as well as other fees. In some cases, the tuition rates are into thousands of dollars per semester, and it is not possible for every parent to afford the same.
Here comes the importance of free accredited homeschool programs, as they offer free books and other learning resources to the students at no additional cost and ensure that they complete the education from the comfort of their home and with all potential resources they need to flourish. The tuition-free online elementary school are getting quite popular among the students and even parents as it reduces the pressure of having additional financial strain.
Free accredited online homeschool programs are also similar to attending or going to a private or public school at home. The child needs to learn lessons through different types of online programs available for free and complete the work given in a class on the computer/laptop/tablet. In some cases, the child gets offline education, gets free homeschool kits, and it is primarily based on textbooks.
Having a combination of both online homeschool and offline education is also possible. It is seen that in some cases, programs use videos also. Free accredited homeschool programs are most likely to be similar to the distance education program. And thus, the way students are actually offered lessons or taught are as diverse as the programs itself. One more important thing to note is that there is no fixed or strict deadline or schedules for the classes.
Are your children a struggling reader? Try this option – Advanced speech recognition & artificial intelligence provide fun, self-learning for struggling readers!
This brings to the all-important question – Are you searching for free online homeschool curriculums for your kid's learning?
If so, here are eight free online curriculums that you, as a parent, can go for without hesitation!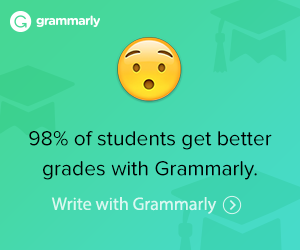 List of  the top eight free online homeschool curriculums
1.

KHAN ACADEMY
Khan Academy mainly focuses on the US public school structure. But it also consists of a large amount of content matching the UK's National curriculum.
Their main objective is to deliver high-quality online education for grades K-12 to students anywhere in the world.

They have an impressive selection of quality and highly experienced tutors in all core subjects.

To explain tough subjects like Mathematics, Trigonometry, Calculus, Algebra Biology, Physics, and Chemistry, their teachers use video tutorials.

Every tutorial video will be over 10 minutes long. And altogether, they have over 2600 quality videos for quicker, better, and self-paced learning.

Even the parents can see their child's performance in proper detail. They will get real-time report cards. And can also interact with subject teachers about their kid's progress. All they need to do is sign up (

for free

) to monitor their kids' performance.
Moreover, every study resource from Khan Academy is free to use. There are many more websites like Khan Academy, you can look out for.
Does anyone use Khan Academy for homeschooling?
Well, Khan Academy is one of the most popular, renowned, and reliable names in the industry. It might have that much impact for the early reading, but when it comes to older kids, nothing can do well than Khan Academy. The platform has been a great place to start for all those who are new to the process of remote learning platforms as well as homeschooling. The pandemic has turned the table and has made online homeschooling platforms very popular.
Khan Academy is of the most essential resources for homeschool families. It is not only very easy to use but is compressive in nature as well as free. The best thing is that it adds a whole new level of customization that is not available with many other conventional programs. With all such stunning and exciting features to note, most of the students interested in homeschooling programs are turning to Khan Academy.
2.

EASY PEASY ALL IN ONE HOMESCHOOL
Easy Peasy All in one free online homeschool curriculum offers you interactive and easy to grasp lessons for all common core subjects. On enrolling, students get numerous options covering Elementary, Middle school curriculum, and high-school grade curriculums to choose from.
What Other Conveniences Are Included?
Students will get regular tasks based on the subject curriculum they choose

Each course lesson will include highly interactive video tutorials, infographic presentations, and lucid external study resources for quality learning.

Parents will even get regular real-time updates on their kid's performance. They also get tips and advice on how to assist their little ones in their studies.

Plus, students even have access to check out all external resources for their subject. They can view it online or download, completely free of charge.
 3.

CHARLOTTE MASON CURRICULUM
Charlotte Mason's online curriculums offer an enjoyable and productive learning experience for kids. They will get bountiful of quality tutorial videos (each of decent lengths) on each core subject.
They can even use these vast collections of online free class resources and textbooks for all subjects and grade level(s). Besides its excellent collection of high-quality study resources, the curriculum also includes simple lesson plans for K-12 grade students to complete regularly.
Here's more on What Their Online Curriculum Includes –
Regular assignments for students to work on at their own pace and time of convenience

Core subjects in focus are Literature, Mathematics, Foreign language, Science, Nature Study, Scripture memory, Bible, Geography, Shakespeare, 

Language arts.

An impressive list of free online textbooks and study materials; each properly proof-read and ready to use

Sound parental advice and suggestions which support kid's learning and build their self-confidence to perform better every day

Useful teaching tips for parents to help their kids with their study and daily assignments

Reminders of the latest upcoming textbooks or reading materials
In addition to all these, students also get 24-hour access to all practical learning videos with answers to their questions. They can even reach their tutors via email, chat, or phone.
4. (AO) 

AMBLESIDE ONLINE CURRICULUM
Ambleside Online is another free online homeschool curriculum that parents can choose for their kid's education. Your kids will get high-quality texts and free resources, along with individual attention and assistance. They also get a comprehensive FAQ section that has answers to all their common questions.
The curriculum even focuses on all core subjects for different grades and assigns daily tasks for students to work on at a convenient time.
What Else To Expect?
Curriculums as per the grade and subject along with numerous resource links to refer whenever necessary

Subjects in focus include; 

Art Study, Nature Study, Shakespeare, Poets, Hymns, Science, Plutarch, High school learning, Humanities study

 and so on

An information-rich library consisting of numerous summaries, paraphrases and examination questions to refer

Kids can reach their subject tutors easily through phone, text, email, or video calling.

Real-time progress reports for parents to know how well their kids are progressing.
5.

CONNECTIONS ACADEMY K-12 CURRICULUM
Another quality and cost-free online homeschool curriculum for kids is the Connections Academy for K-12 grades. It uses both online and offline study materials from known publishers to provide an excellent education to kids of all categories.
These top-quality study resources; helps students master their essential subjects like Mathematics, Social studies, Science, Language Arts, etc.
What's More…!
Each curriculum aligns with both State and National education standards. And every lesson comes with an average rating of 4.3 out of 5.0

Their curriculum also includes an impressive list of electives for kids to choose

 from.

 They cover all core subjects from K-12 grades like World languages, game design, sign language, home life, and more!

Striving to become a 

top homeschooling curriculum option

 for countless students worldwide, it also consists of highly competent course tutors. Their diligent team carefully designs, evaluates, and improves each of their curriculums for better learning.

What's more, their teachers regularly use videos, infographics, computer programs, and other engaging modes to bring life lessons.

There are hundreds' of free online courses available for kids and their parents to choose from. Each course comes with a proper structure to ensure self-pace learning for different kids.

Plus, their curriculum aims to improve the four Cs of modern-day education. They include– 

Critical thinking, Collaboration, Communication, and Creativity.
6.

OLD FASHIONED EDUCATION
Old fashioned education is another known directory of lots of free homeschool lesson plans for its respective families. Every course curriculum (ranging from K-12 grades) comes with a proper structure and daily assignments for kids to work with. 
With That…!
Their course curriculums are very impressive. It comes with a section consisting of many external resource references and free online textbooks, ready for use.

The core subjects in focus include – 

American History, Anthologies, Arithmetic, Language Arts, Regional and Bible, Biography, Classic Literature, Drama and Public, Economics, Geography, Humanities Study, Historical fiction

, and much more!

Students will get 24×7 assistance from their course teachers. They can interact with them or clear their queries via texts, online chats, phone calls, or email videos.

And real-time reports for parents to check their little one's performance regularly.
In short, this is undoubtedly one name that you can trust to plan your kid's school year.
7. DUOLINGO FREE LESSONS TAILORED FOR K-12 STUDENTS
Duolingo free online K-12 homeschool lessons offer an in-depth learning curriculum for kids of all ages and specific learning styles!
Be it an adult teen who wishes to learn a new foreign language or school students having trouble with their core subjects. Their quality curriculums will help them in their quest and ensure they progress regularly.
Other USPs –
Duolingo free online curriculums focus on both oral and written forms of learning. Their online tutors evaluate your kid's present efficiency and fluency and help hone their skills by teaching them new terms, phrases, and thought-provoking quizzes.

This website even provides instant bite-size course lessons with prompt feedbacks both as a just reward and convenience for students and parents.

Their knowledgeable and competent online tutors ensure each curriculum covers all critical aspects of every core subject. They will assign students regular tasks to work with at their comfortable pace and suitable time.

Plus, they will also be on standby 24×7 if they need extra help or more real-time explanations for their doubts or queries.

The best part, students get free access to countless resources and info-rich textbooks for concept clearance and in-depth learning.
Each of these resounding features makes Duolingo free online homeschool curriculums, which is another option for parents who want to homeschool their kids.
8.

SAS CURRICULUM PATHWAYS
Last, but not least is the SAS curriculum, pathways. It is a trustworthy free online homeschool option for thousands of students and parents in more than 50 states.
The main subjects in focus are English, Spanish, Social Studies, Mathematics, Science, etc. For students having trouble with their algebra or arithmetic equations, this site presents an interactive tool.
With that, students also get quality writing reviser. It helps them improve their English course segment and polish their sentence grammar, punctuations, and other fundamentals.

Students can use quality study materials to improve their speaking, reading, writing, and listening skills in Spanish.

That's not all! Parents can actively monitor their child's academic performance with real-time report cards, teacher-parent interactions, and more.
Engage & Inspire Kids With Our Great Collection Of STEM Products! Get Free Shipping On Order $33 Or More – Even Furniture Using Code: BTS2133 At Discount School Supply! Shop Now!
WRAPPING UP –
There is no limit to your kids' learning with such top-free online homeschool K-12 curriculums. In this lockdown, they prove to be that ray-of-sunshine for parents worrying about their kid's education.
The most amazing part of them is even kids of all ages and grades appreciate their unique learning approach. Using these free online resources and study materials, they continue to progress even when most of the world remains at a stand-still.
You, as a parent, can most certainly opt for these above online homeschooling curriculums without hesitation. It will introduce your kid to an exciting world of in-depth and interactive learning in the comfort of their homes! Want to engage your's kid homeschool session with more attractive with fun, Give the gift of at-home hands-on learning with Green Kid Crafts!
Frequently asked questions regarding free online homeschool
Is free online homeschool good?
Before explaining whether free online homeschool is good or not, it is important to note that it is a big time saver. A free online homeschool curriculum is indeed a very good option as compared to private or conventional schooling methods. It let the parents have direct control over the kind of learning the child is getting and has the opportunity to instill moral values. On top of that, the students can also take great advantage of the flexible schedule, self-guided lessons, and, most importantly, automatic grading. So, one can easily say that free online homeschool is good under all circumstances.
Is Free Online homeschool for high school a good idea?
Free online homeschool for high school students is a good idea as it offers innumerable benefits like freedom of exploring subjects that do not get the opportunity to cover in public/private high school, great flexibility, opportunity to learn from professional instructors coming from different backgrounds, and with immense knowledge and lot more. It also helps students to have an in-depth understanding of the course material. If someone wants, one can also go for full-time employment while having a free online homeschool program.
How can you get free online homeschool programs?
There are end number of free online homeschool programs available in the industry. All you need is to make the right search and find the best pick. You can rely on reliable articles, directories, or platforms dealing with educational queries to find the best and free online homeschool programs.
What is the best secular homeschooling program?
The best secular homeschooling program is one that does not have any influence from the religious world of view. Irrespective of the delivery method – the unit study, textbook, literature, online, or any other – secular homeschooling program is always free from faith-based undertones as well as languages. Best secular homeschooling program, be it free Christian homeschool online or any other institution, is one that strictly avoids any inherent bias against certain beliefs, cultures, or lifestyles.
What is the free online grade book for homeschool?
Bygone are the days when teaches used to have bulky paper grade books. Now with the advancement in technology, electronic grade books have become quite popular in the homeschooling community. Gradebook for free online homeschool elementary and even for high school level must have an intuitive look and feel, and also have an elaborate reporting. The assessments should be based on multiple scores. Some of the best names in the list are Rediker, JumpRope, Engrade, Edmodo, Alma, Schoology, Jupiter Ed. Etc.
Related Article:
A Complete Guide How To Organise Homeschool Room
Top 10 Best Online Homeschool in India
Homeschooling vs Public Schooling: What Should Parents Go for?