If you want to make an extra $500 a week, look no further. Fiverr is an ideal place for beginners to start making money from today! Just you need to create a Fiverr account. You can easily sell services you offer to potential buyers and start earning money online. This article is all about how to turn $5 into $500 in just a few months. Know the detailed guide about "How to make money on Fiverr as a beginner?".

Have you ever wanted to make money online? Well, it's never been easier than it is now. With the internet and social media becoming such a big part of our lives, the world of making money has developed in such a way that anyone can do it. It doesn't matter what you do for a living or where you live in the world, so long as you have access to the internet and speak English, there are endless possibilities out there waiting for you. We'll teach you how to get started and how to work smarter not harder in this guide about turning $5 into $500.
What is Fiverr?
Fiverr is an online marketplace that connects freelancers with customers. Fiverr was established in 2010. Fiverr is a great platform for freelancers from beginner to pro level. You can find just about anything you want on Fiverr: from writing, editing and marketing to design and programming.
On Fiverr you'll be able to hire people to do everything from logo design and photography to voice-overs and video production. You can even hire people for odd jobs like video gaming or getting a date!
But the best thing about Fiverr is that you can get started for as little as $5. That means you don't need a lot of money to start making money today. All it takes is five bucks, 5 minutes of time, and your imagination!
How Does Fiverr Work?
Fiverr is a great website for freelance work. The process for finding work on Fiverr is fairly straightforward. Do you have a unique talent or skill that others would appreciate? Perhaps you have a talent for creating logos, graphic designer jobs, designing websites, video ad creation,  or wedding invitations.
If you can provide the service that someone wants, and your experience matches with what needed, then you are allowed to post this on Fiverr. The process of finding Fiverr jobs involves posting your skillset to be hired as a seller on their platform and also looking at other sellers' services who may need some help being delivered in order to purchase them (the buyer).
Sellers and buyers are the two parties involved in a transaction. A seller can list any type of service they want and how much they're willing to be paid for it on Fiverr, with their chances depending on their experience level in that area as well as experience levels there. Buyers who have things that need completion must find sellers to help them out – regardless if you're a big business or just someone looking for some design help!
The Best Strategies for turning $5 into $500
So, how do you turn $5 into $500? You can start by picking something that you're good at. If you've got a talent or skill that you can offer, our guide will help you in making money on Fiverr in 2022.
You probably want to think about the high demand for what you plan on offering. Is there an opportunity to make money in your chosen field? You should also consider how easy it is to learn the skills required for this type of work.
One way to find out if there are people who want what you have is through a Google search or by creating a profile on sites like Etsy or Craigslist.
If you are just starting out, one of the best ways to start making money online is to offer your services as a web designer or social media manager for other companies. The pay rates vary depending on where you live and what kind of experience you have but it's generally not too hard to get started with these types of jobs.
The other great thing about them is that they're relatively simple and don't require many specific skills so even if this is your first time working online, there are still lots of opportunities available for anyone who wants them!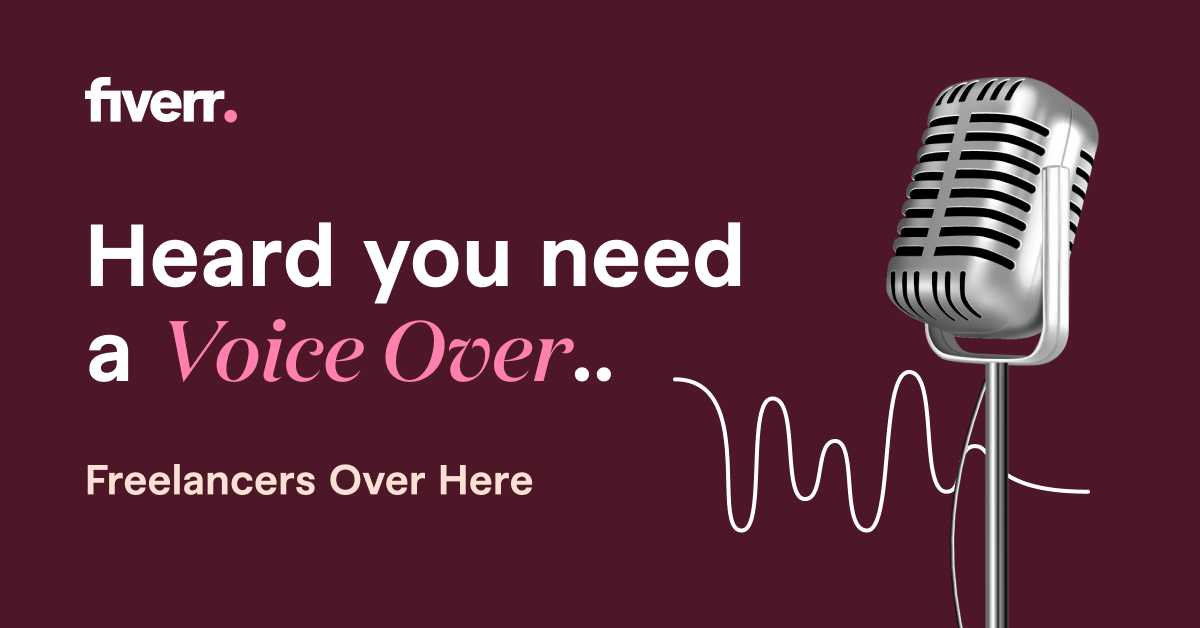 How to Find Gigs on Fiverr as a Beginner 
Fiverr is a great place to start your journey to making extra money. It's an online marketplace where you can sell your services for $5. There are plenty of gigs on Fiverr, so it's important to know how to find them.
First off, you need to sign up for an account with Fiverr. You can do this by visiting the website and selecting the "sign up" button in the top right corner. Once you've created your account, scroll down to the "gigs" tab and click "browse all."
Here you'll see hundreds of different gigs that people are selling on Fiverr. You can search through these gigs or even use the filters at the top of the page to narrow down your search. For example, you could type in "writing" in the search bar and then select "English" under language preferences. This will give you a list of writing gigs that are available on Fiverr.
Once you find a gig that looks like it's worth buying, it's time to contact that person directly through their profile page! They'll usually have an email address listed on their profile page; if not, they'll usually include their contact information.
Getting the most out of your gigs
There are many ways to make money online, and you want to make sure you're getting the most out of your gigs.
The best way to do this is by being confident in what you're doing. You need to be able to confidently answer any questions a customer may have about a gig before they buy it.
Let's say you sell a painting of a cat for $5. Your customer wants to know if the painting is waterproof. If you don't know the answer, then there's no way you can convince them that it is!
If you get requests for complex gigs, like programming, be sure to research it before agreeing to take on the project so that you can provide detailed answers about what needs to be done and how long it will take for completion.
How to make money on Fiverr? Beginner's Guide
There are so many different ways to make money online, but the most popular of them is with Fiverr.
Fiverr is an online marketplace that connects freelancers of all kinds to potential clients. Fiverr has millions of people who use it on a regular basis to buy and sell services, often for just $5.
With Fiverr, you can offer your skills as a web designer or translator. You could also download audio books on the go or make an album of your favourite songs. There are even some people who offer more unusual services like "I will read your daily horoscope."
Regardless of what you want to do on Fiverr, if you're willing to put in the work (and maybe some extra funds), then there's no limit to how much money you can make!
Conclusion
Fiverr is an exciting marketplace where you can get your creativity on and earn cash. The best part is that you can sell anything for $5. There are over 200,000 services offered on the site, so you can find work that fits your skills, passions or interests. You can also get the most out of the gigs you sign up for by making sure your buyer is happy with your work. Finally, you can make extra money on Fiverr by using it as a launching pad for your own creative projects.
To get started, create a free account and start browsing the gigs that are available to you. You can also look for gigs by category, rating, or location to find the perfect opportunity for you.
FAQs related to -"How to Make Money on Fiverr as a Beginner?"
How do I earn money from Fiverr as a beginner?
As a beginner on Fiverr, it's important to understand the different opportunities available. The key is to start with products that are lower in price and have high demand. This helps you get your feet wet and build your reputation on the site.
Some of the most popular services on Fiverr include:
– graphic design
– article writing
– proofreading and editing
Once you've built up a strong portfolio and experience, you can then move onto more expensive and specialized jobs.
How much can a beginner earn on Fiverr?
One of the most important things about Fiverr is how much you can earn as a beginner. You can earn anywhere from $5 to $100 dollars an hour, but this will depend on your skill level and what type of services you offer.
Can a beginner work on Fiverr?
Yes, beginners can use Fiverr to make money. The key is to offer a service that's in high demand and competitively priced. If you have a skill that isn't offered on Fiverr, like writing or graphic design, it may be worth your time to create your own gig (or set of gigs) before selling them on the platform.
Fiverr is a marketplace with over two million sellers and buyers! You can offer services in any category imaginable. Simply find the service you want to offer, set your price, and start with one order at a time.
Once you've found a service that's right for you, all you need to do is click "Post Service" and complete the steps. Fill out the information needed for your listing, such as your rates and what type of work you will be doing. Make sure to include all necessary details so customers know exactly what they're paying for.
You can post up to 20 services on Fiverr at a time. As a beginner, it might be wise to start with less than 10 listings while gaining experience.
What is the easiest skill to learn to make money via Fiverr?
The easiest skill to learn on Fiverr is voice-overs. There are many different types of voice-overs, for example, commercials, cartoons, podcasts, audiobooks and e-learning tools.
It's not easy to find the right voice for your project, but with Fiverr you can search for people with the right type of voice you're looking for. For example, if you want someone to voice act in your commercial or cartoon, you could specify that the person must have a youthful male voice on their profile page. With just one click of a button on Fiverr, you can listen to an audition sample from that individual.
This ensures that you get professional quality work – 100% guaranteed!
How can I make money without skills on Fiverr?
The first thing you need to know is that Fiverr is a marketplace for services. You can't sell products on Fiverr, only services. This means that there are lots of opportunities for you to make money without skills. There are many different "gigs" on Fiverr, all with different requirements.
But one gig every beginner should consider is the "Voice Overs" gig. The voice overs gig has an hourly rate of $5, with a minimum order of 10 minutes at a time. If you have just started out and don't have any experience or skills, this gig will give you an opportunity to start making money on Fiverr.