Freelancing is a great way to make money, especially if you're good at something. However, setting up your own freelance business can be difficult and time-consuming. As a result, many people turn to freelance platforms such as Fiverr for their work. Selling on these sites is great because they provide an easy way to find work and get high-value projects without worrying about the back-end of running a business. In this article, we will discuss how to make money on Fiverr.  
Freelancing is a way that allows people to pursue their passions and live life on their terms. It also allows them to work from home or anywhere they please. If you're looking for a way to make money from home or live a more flexible lifestyle, then read on to find out how you can start working as a freelancer today!
But how do you make money online through Fiverr? It's not as simple as just uploading new work every day and making money… there are some things you need to know first! Here's what any potential seller needs to know before they start selling on Fiverr.

Why you should sell to make money on Fiverr?
Fiverr has made it possible for people to generate thousands of dollars a month, and many successful sellers can attribute their success to the platform. Selling on Fiverr is not only a great way to make money online, but it can help you gain valuable experience and skills.
If you're looking for a way to earn some extra money or supplement your income, Fiverr could be the perfect side hustles for you. You can use the site as a stepping stone and learn to create digital products before setting up your online store.
Selling on Fiverr isn't just about making money; it's also about building your skills in creative fields like graphic design, writing, marketing, programming, and videography. This is why you must think about what services you offer before joining the site.
The sooner you start selling on Fiverr, the better! The more time you spend working on creative projects now will help you build skills down the road. We recommend looking at categories like graphic designer or content writing (or both!) when deciding what kind of gigs you might like to do with Fiverr.
Read also- 3D Product Animation Service – It's Time to Stand Out & Inspire Action!
Make sure your services on Fiverr are in demand
The first thing you need to do is make sure your skills are in high demand. The best way to do this is to look at the current marketplace for your skill. If you're not confident that people are looking for people with your skills, it's time to broaden your horizons!
Take some time to research the market and see what other top-rated sellers are charging. If you're confident in your work, it might be time to raise your prices. You will also want to ensure you have enough work on hand before deciding on a final price.
It would help undercut yourself by lowering your prices while Fiverr still has a 30 percent commission. If you lower your prices, you'll make less money per project and be left with fewer options when it comes to negotiating with clients.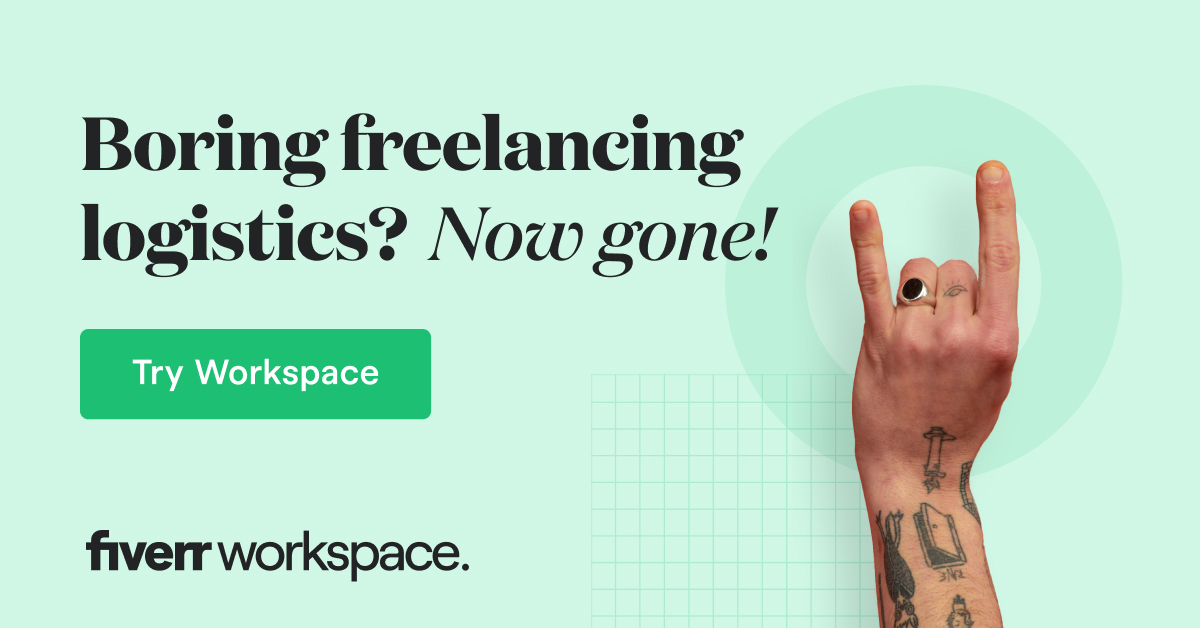 Another thing worth mentioning about pricing is that the longer the project's duration, the higher price should be charged. You can charge extra for things like rush jobs or projects that require more than one part-time worker (for example, editing).
Figure out the price for your work
Setting the price for your work is one of the most important aspects of selling on Fiverr. This step is one of the most important step of "how to make money on Fiverr?" Picking a price can be difficult, which is why it's important to know how much other sellers are charging for similar work.
If you come up with a range that's too high or too low, your work will have less value in the eyes of potential buyers. If you're new to Fiverr, start by pricing your work at the lower end of your range, then gradually raise the price as you establish yourself as a reputable top-rated seller.
Choose the right payment method
You have two payment methods when selling on Fiverr: cash or credit. Another important step "How to make money on Fiverr?" is choosing the appropriate method. 
Cash is the most popular form of payment, but both methods have advantages and disadvantages.
With cash, clients can pay you on their own time without accumulating more debt, but they can't buy your product until they have the cash available in their account. If a client wants to purchase something from you immediately and doesn't have money in their account, they may not be able to buy it from you.
Credit is a good option for those who want to get paid now, but it can cost you more if clients decide to charge more than what an item cost originally. Credit also has a bad reputation for being used too freely among freelancers. Payment disputes are common with credit, so it may be an idea to get paid multiple times with cash instead of only once with credit.
Optimize your profile for success

 
Successful sellers on Fiverr know that their profile is an important part of their success. You can do much with your profile, from setting up a virtual storefront to showing off your portfolio. 
If you haven't already, add a professional-looking photo and choose a catchy headline for your profile. Remember also to include links to your social media pages and website. 
It's important when creating a new gig on Fiverr that you give it a title that accurately describes what people will be paying for in the description box. From there, you can include any relevant information about yourself in the description box, such as testimonials or previous work you have done in the field. 
Finally, once you have created your gig, make sure to select "buyer pays" under the payment type dropdown menu. This means that buyers will pay for your service upfront before receiving it!
Upload samples of work 
When you first sign up for your Fiverr account, one of the first things you should do is upload samples of your work. This will allow potential clients to see what kind of work you can do before they hire you.
Uploading samples also help potential clients visualize the product they are buying. For example, if someone wants a logo design, they can see your past logos to get an idea of their business.
Samples are important because it's easy for clients to change their minds and not pay when the job is completed. If a buyer sees that the freelancer has worked on similar projects and likes their style, this reduces the risk of using the site as a free resource.
Include customer testimonials 
One of the best ways to get more sales on Fiverr is customer testimonials. Getting reviews from your customers on your profile page is a quick and easy way to increase the number of people who purchase your services.
On Fiverr, reviews are like gold: they're great for making you look like an expert and high-quality freelancer, generating more sales. You can ask your customers to write reviews or offer something in return for them writing one, such as 5% off their next order.
Use a descriptive title and description 
One crucial component of any listing on Fiverr is the title. Your title should be short and descriptive, conveying what you are offering in a few words. Make sure to provide as much detail as possible about what you are selling in your description, too—your customers can't see your work until they purchase it, so your description will make or break the sale.
Add tags to each listing
One of the first steps to creating a successful Fiverr account is to add tags to each listing. This will help potential buyers find your products and services more easily.
When adding tags, they must be relevant to the product or service you're selling. For example, if you're using Photoshop for your work, then you would want tags like "photoshop" or "graphic design".
The best way to stay organized is by creating categories within your account for all your different services. For example, you could create one category for programming, another for graphic design, and so on. This will allow potential buyers to quickly look through all of your listings without having to scroll through everything individually.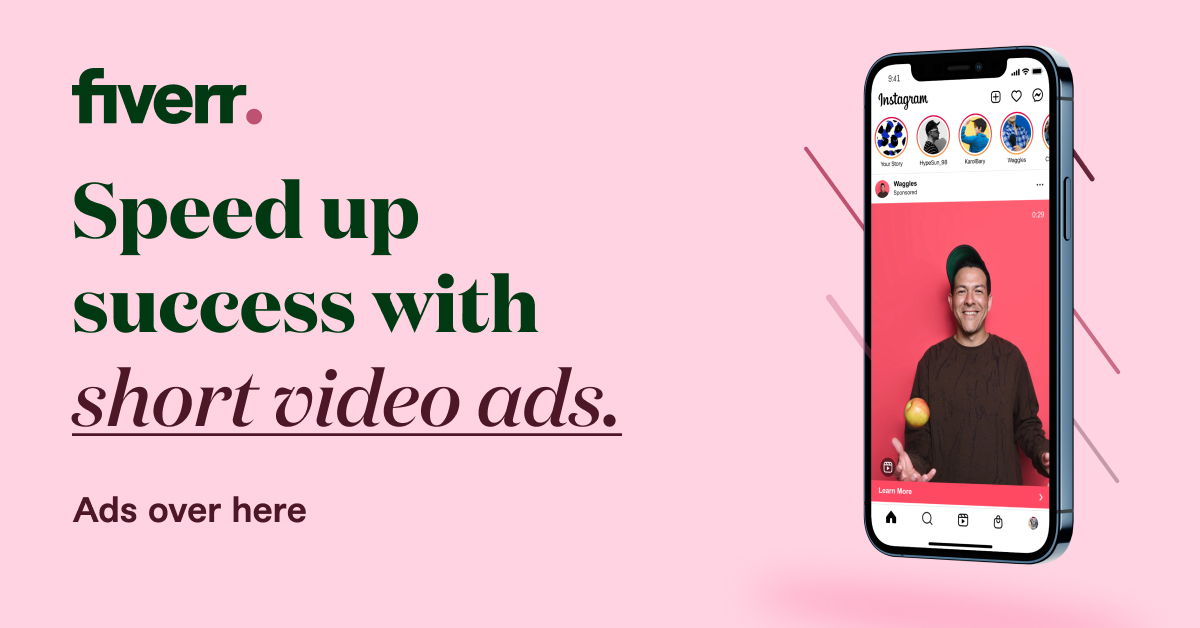 Conclusion
If you are looking for a way  how to make money on Fiverr, you are in the right place. Whether you are a graphic designer, translator, writer, or something else entirely, there is a way to make money on Fiverr. Hope you have learned how to make money from Fiverr working full time or part time.
Fiverr is the perfect place to sell your services for five dollars. Not only can you get started without any financial investment, but you can also start managing your projects on the go with the Fiverr app. 
Fiverr is so much more than just a way to make money; and it is also a great way to grow your portfolio and get your name there. This platform provides so many opportunities for freelancers of all levels. What are you waiting for? Start selling on Fiverr today!