Have you any idea how your website is doing? Do you have any concrete statistics about traffic visiting your site? You must know how your target audience is connecting with your website, and that is why you require to install Google Analytics to your website on WordPress.
Here, you will get to know the easy and simple steps of installing Google Analytics to your WordPress site using MonsterInsights, the best plugin available in the market as of now. Through the process, you will understand how useful and effective the Analytics plug-in is. But first, you need to understand Google Analytics well.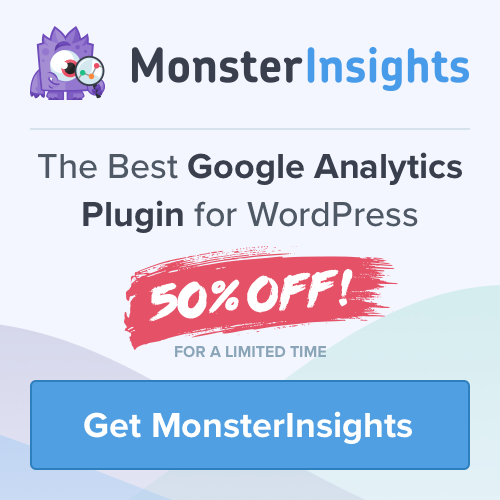 Explore Google Analytics
WordPress is a common and popular platform, especially bloggers looking to reach a large audience choose this platform anytime. But you can improve your content and react to your audience's reaction when you can follow and access them. For that, you need Google analytics.
You get to know your audience in detail, from geographical locations to demographical details. Analytics can provide you all these to make your presentation much more audience-oriented. Even bloggers opt to change their site format or presentation to connect well with the audience. The data provided by Analytics is very useful in multiple ways for running your website.
You also get to know the timings and reactions of the audience. The most important part is that bloggers also assess how the audience reacts to the content and how they treat it. If anyone has clicked on your links multiple times, you can know that too exactly, which is why the importance of Google Analytics is increasing now and then.
Steps to install Google Analytics using MonsterInsights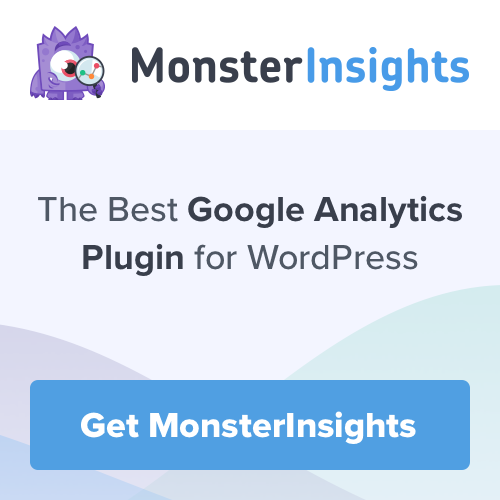 Once you have understood the importance of the service, you can access that from your Google Account. But you need to install it in WordPress to get the benefits regarding your website. Here are the steps you need to follow-
According to experts, different ways of installing the featured service are available for WordPress. But when you have MonsterInsights to help you install Google Analytics, nothing is as easy as this method. Even millions of websites use this Plugin for installing the service of Analytics in WordPress. The best part is you can use the free trial version before making any investment.
Now, follow the steps below:
Step 1–
Install the MonsterInsights plugin first and then activate it. Personnel handling websites on WordPress know these steps well. You can be assured about the activation when the 'Insights' option will be visible on the WordPress menu for admin. You can enter into the plugin setup from here.
Step 2–
Once you enter the setup wizard, you will have to answer what your website is about. You will have options to select from like Business, eCommerce, or publishing, for example. After selecting the purpose, click 'Save and Continue' to reach the next level.
Step 3-
The next step is choosing the option of 'Connect MonsterInsights to your website.' As soon as you click on the button, a popup window will come and take the user to the page of Google Accounts. You need to select the Google Account and sign in. But when you are already signed in, choose the account you want to link.
Step 4 –
You need to allow MonsterInsights to access data from your chosen Google Analytics account to go ahead in achieving your goal. You need to click on 'Allow' to slide into the next step.
Step 5–
This crucial step requires adding the profile that needs help from analytics. In short, you need to add your website's address here. Then click 'Complete Connection.' It would be best to wait for some time as the MonsterInsights plugin will install Google Analytics to your website at WordPress.
Step 6–
Once the installation is complete, you need to select the settings for your website. But the site already offers recommended or default options to choose from. If you work with affiliated links, you can add them extra for analytical studies and regular setup. Confirm with 'Save and Continue' and then proceed.
Step 7–
Like all other software or applications, MonsterInsights offers you to take the PRO version. You can skip it by pressing 'Continue' if you are taking the ride for trial. You can transfer to a professional account later too.
Step 8–
The next step is not compulsory as the website will recommend you install the WPForms plugin. You can install it or skip the step to continue to the last stage as your installation is complete.
How to access the data from Google Analytics?
As you reach the end of the installation process, you need to wait for some time as Google Analytics has already started its work. You can get the data and proper information about your audience shortly. MonsterInsights provide you an exceptional experience as it is always helping the users with easy access to data.
As you have installed Google Analytics to get an idea about your website audience. You will get that data directly in your WordPress dashboard. It would be best if you remembered the 'Insights' option there. Click on that and select 'Reports' on the next section and reach the data within seconds. Google will offer you not only data but complete analytical study behind those data. You get an overview along with it in easy and proper numeric.
Google Analytics particularly mentions the content that is doing well over the site or otherwise. This helps you get an idea about the content getting priority from your website's audience base. This also boosts your traffic as well as increases views on your page. What more can a blogger wish for from his site.
Once you get feedback from analytical data, you can easily use your top posts in terms of performance and revenue generation to highlight your website over the internet to the target consumers. MonsterInsights, the best Google Analytics plugin, offers users a completely different seamless and hassle-free experience.
Also check- How Can You  Grow Your Online Business?