Today due to several reasons, home education is the best alternative to the conventional education system. It became possible and more convenient due to drastic advancements in information technology. After the internet's evolution and the cheap availability of the internet, smartphones, and other learning devices, it becomes easier to give homeschooling to your children. With the help of the latest technologies, Online Christian homeschool creates a learning environment for your kids exactly, even much better, what they get in the conventional schooling system.
Also, after the biggest disaster of this century in terms of the recent pandemic, many parents prefer online schooling at home over public or private schools.
Advantages of Online Christian Homeschool
Today more parents feel that homeschooling can protect their kids from any harmful influences. They also think that homeschooling can bring their nearer to their parent and family so that their kid can become a good son or daughter in God's eye.
Online Christian homeschool also advocates imparting God's teaching in the children so that they learn about taking care of their parents, family, and humanity. Let's have a look at some significant advantages of homeschooling.
Advantages For Parents
·      
Cost-effective
Education, rather quality education, should be for all. It liberates people, imparts empathy to them, and balance the social order of the earth. The budgetary issue should not become in the way of education of any single child on the planet. However, not everyone is so lucky to give formal education to their children in the right school. Christian academy arranges Online Christian Homeschool for those parents to teach their children who have not enough budget. You can save a lot by not buying school bags, shoes, and another schooling related fee.
·      
Time Management
Today in this busy world with high inflation, most of the parents (both mother and father) are working, and they don't get time to involve with their children in different activities at school. By adopting a homeschooling program, they can make their schedules and curriculum as per their convenience. As a parent, you need to live a stressful life, and you can have flexible time and venue options.
·      
Safety of Child
If both the parents are working, most of the time spent is thinking about their children's safety. It leads the stressful and hectic life for them. You can avoid by adopting an online Christian schooling program.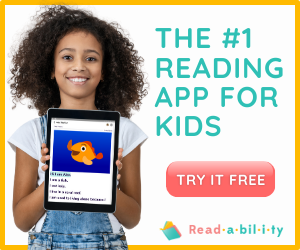 Advantages For Children
·      
Education that leads towards God
Children of Christian homeschoolers have great benefits of getting formal, as well as spiritual education. Online Christian homeschool makes your child a good human being and takes them closer to God and their existence by knowing and relating biblical worldview.
You can teach them Christian education to learn about Jesus and what he has been done for humankind so that your child can be a good human being. You can train your kids by setting examples in your house.
·      
Education Impart Your Child with Empathy
Empathy is the high key for success for any human being and children of any grade level. It can only be achieved by taking the path of Jesus. You can teach and also show them by teaching them about empathy towards their family, neighbors.
·      
Safety of Children
Students of public or private schools, especially of grades 3-12, are viable to get affected by several harmful effects. Today there are not only bullying problems in school, but it is becoming a dangerous place for kids on many occasions. These conditions have an immense psychological effect on kids, which becomes more critical to weak children and has some extraordinary life than others. Thus you can save your children from these threats by online homeschool.
·      
Unique Learning Style
In conventional education and system places, whether private or public school, the curriculum is the same for every child. It may not match the learning capacity or capability of several children.
Prepare a Christian homeschool curriculum as per the interest and capacity of the learning of each child. Not only the curriculum but learning style can also be chosen by yourself by keeping in mind the interesting based on the ability of your child. You can even make the study style unique by this online curriculum.
·      
Full Freedom
A good education is not about filling the brain of your children with countless information. But the purpose of education should be to develop thinking ability, quantitative and qualitative aptitude, impart moral value, and empathize with humans and animals.
These qualities cannot be achieved by bounding your children in a stressful time table. Homeschooling or online program of education gives your children full freedom in terms of flexible time and venue. They can learn while playing all inside the house.
Online Christian homeschool gives your children a Christian worldview by which they know the world and their God. Alpha Omega Academy(AOA) is one of the pioneer institutes that provides students with academic and spiritual learning. NFC academy helps you to start the homeschooling to your children.
If your kids need some help catching up at school? Wyzant offers personalized, affordable K12 help from experts, online or in person. Get $15 off each of their first 3 lessons here!
Top 10 Best Online Accredited Christian Homeschool Programs
With more than millions of students in the US and even in other parts of the world stuck in their homes, it remains no surprise that the concept of homeschooling is on the rise. As per the recent survey report, 41% of the parents argue in favour of homeschooling their children even after the end of lockdown. Interestingly, political personalities have also shown a similar kind of enthusiasm for homeschooling.
Considering the concept of homeschooling, it is a broad term encompassing a wide range of alternatives to conventional public schooling facilities. It involves one-on-one homeschooling by the parent as well as virtual schooling.  Just like many other parents, if you are also looking for different ways for your child's homeschooling experience that is rewarding and comfortable, you must go for accredited online Christian homeschool programs.
In this section, we have gathered a list of the best Christian online homeschool programs in the industry. Starting from high-tech virtual labs taught by the accredited instructors to an online Christian homeschool curriculum based on biblical, your whole family can enjoy together, here you will certainly find a guide that will work great for you as well as for your child.
Let's begin your journey to find the best online accredited Christian homeschool programs.
  1. Liberty University Online Academy
Liberty University Online Academy (LUOA) is popularly identified as one of the popular and reliable online Christian homeschool programs available now, considering affordability, flexibility, and quality. The homeschool program is accredited to the Association of Christian Schools International (ACSI) and Cognia.
LUOA is a self-paced online Christian homeschool program and offers homeschooling on core subjects that are based on biblical curriculum, language arts, English, Maths, History, and Science. Students also get homeschooling on electives like creative writing, public speaking, foreign languages, and music. The programs at LUOA are quite affordable. After completing graduation from LUOA, students can easily enroll for online classes at Liberty University and get 15% on the college tuition fees.
  2. Abeka Academy
Abeka Academy is renowned for offering a biblical-based homeschool curriculum for pre-school, kindergarten, and even K-12 students. The best thing about this homeschool program is that parents can choose a more conventional accredited program that includes tests, progress reports, quizzes, reports cards, and an independent study program that uses similar textbooks at the same price.
Most of the Christian homeschooling parents choose Abeka because of its affordability. They have the option for a 10-month payment plan that starts from $43 per month. Many parents also praise the faith-based curriculum that they offer. Students can also pursue dual online enrolment at Abeka Academy and Pensacola Christian College in order to earn college credits even before they graduate from high school.
  3. Enlightium Academy
When it comes to homeschool for Christian families, flexibility is one of the important factors, and Enlightium offers the same. With the help of this accredited Christian homeschool curriculum, students can easily avail the dedicated amount of guidance and support they expect from professional counselors, teachers, and staff.
This homeschool program also offers parent-led programs that confirm a more flexible timetable and minimum oversights from the academy faculty. But still, they offer a comprehensive curriculum on Math, Bible, Science, language arts, and different electives. When it comes to teacher-led programs, students can easily participate in the immersive and interactive digital classroom. Students can decide the level of communication and assistance that work best for the family.
  4. ABCJesusLovesMe
Parents having little ones in their homes know how difficult it is to come up with new and exciting fun ways to keep their minds engaging on a regular basis. Here comes the importance of availing homeschool curriculum from ABCJesusLovesMe. The program from ABCJesusLovesMe is mainly designed for young children between 1-5. This ensures that the parents get more time on teaching and playing rather than planning.
ABCJesusLovesMe offers bundles of curriculum that include a lesson plan for a year, activity sets, digital downloads, and it cost only $65. Interestingly, the basic curriculum package is available for free. If someone is new to the concept of homeschooling, one can also take advantage of resources from ABCJesusLovesMe, like the online Christina community offering trips, tricks, and support, as well as a weekly newsletter. Make sure to gather detailed information and enroll your child in this best online Christian elementary school.
  5. NFC Academcy
The online Christian homeschool program of NFC Academy is mainly designed to be completed on any given device and a timeline by students worldwide. It is considered one of the most popular and effective best online Christin homeschool programs for all parents who value the effective use of modern technology to optimise learning.
One of the best reasons to choose NFC Academy is that one can start school online anywhere and anytime. Students in the sixth grade can also have access to "virtual labs," and they don't need to buy any additional equipment or materials. But they will have the experience of being in a real science lab. When it comes to the tuition fees, huge discounts are available for the students coming from full-time missionary families, pastoral families, and first-responder as well as military families.
Know how to Support Your Child's Homeschooling Journey with HSLDA!
  6. Excelsior Classes
The NCAA-approved or accredited classes of Excelsior are mainly geared up towards high school students, and it is led by some of the most qualified Christian instructors in a live classroom setting. The range of courses offered varies from government and economics, Bible lessons, graphic design, psychology, arts, history, and more. Students can have access to the learning management system of Excelsior to complete the assignments and get in touch with their respective teachers as well as other students.
Excelsior Classes also offer a bridge-builder course where students can prepare for their college degrees based on critical thinking skills in a faith-oriented environment. They also have the provision of dual credit courses that allow students to gain college credit online through LeTourneau University in Longview, Texas.
  7. Alpha Omega Academy
The Alpha Omega Academy (AOA) is one of the most popular internationally as well as regionally accredited online Christian homeschool programs. This homeschool program looks after the families as well as students coming from different Christian denominations. Every student crafts an individualized learning plan which is determined on the basis of their goals as well as requirements.
The Alpha Omega Academy also offers a dual-credit program for qualified and full-time high school seniors as well as juniors. This is done in collaboration with two Christian universities – the University of Northwestern, St. Paul, and Houston Baptist University.
Students enrolling for these programs also get credits for their graduation course from AOA while earning the college credit and saving on college tuition as well as for accommodation. The range of tuition fees in AOA starts from $230 per month for grade 1, and it may increase up to $350 for grade9-12.
  8. Kirkwood Education Online
Kirkwood Education Online homeschool program is best for all those parents who want to be involved in the daily learning schedule of the child. Both flexible programs and self-paced programs enable parents to set the child's schedule and focus on their particular strengths and weaknesses. Interestingly, the online curriculum is highly interactive. The homeschool makes use of the easy-to-download student workbooks, video lessons, at-home computer labs, and many others to reinforce their respective skills.
One of the most integral parts of the Kirkwood Education Online Christian homeschool program is their lessons on Bible. They used the lessons to build the characters of their students. The students also get rewards for adapting to positive traits like spiritual growth, responsibility, and goal-setting.
The most interesting thing about this homeschool program is that you will get a 30-day money-back guarantee in case you do not get the utmost satisfaction within the first month of enrolment. You will get a complete refund from them, and this is indeed a big claim.
  9. Beka Academy
Homeschooling is one of the best mediums in order to have utmost control on the education of the child through online platforms. If you resemble with this too much deep inside in your consensus, then Beka Academy is for you. It is considered one of the best online Christian homeschool programs available in recent times, and for some good reasons. The homeschool follows a hands-off approach with minimum teacher interaction and significant transfer of the curriculum that changes the power to the child's parents.
They have a highly intuitive and interactive interface and most of the available courses are available in video format. Students can also opt for specialized Christian classes such as Bible doctrine, Hebrew history, a revelation to foster belief, and New Testament. Overall, they also help students to embark on a new spiritual journey.
This homeschool program is accredited to the Colleges and Schools Commissions on Elementary and Secondary Schools, international regulatory bodies like the NCAA, and the Florida Association of Christina Colleges and Schools.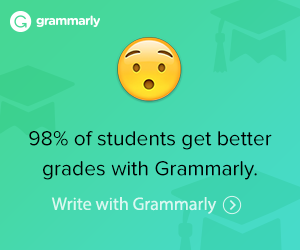 10. Christian Educators Academy
Christian Educators Academy is another excellent alternative for the parents to consider those who are looking for credible online Christian homeschools. Students enrolling with them have direct access to a rigorous training program or schedule that high schools, colleges, and even universities are easily accepted across the country.
Students also get to learn through a highly interactive interface along with a comprehensive high school curriculum that has got all sorts of necessary core courses. The educators ensure that the students also get spiritual education along with the conventional mode of education. Thus, they offer faith-based classes that include the lesson of the Bible and knowledge of the Bible for the upcoming life.
Make sure to choose the best Christian online homeschool and secure the future of your child, no matter what.
FAQs
What are Online Christian Homeschool Programs?
Online Christian homeschool programs are a set of educational programs for pre-school, Kindergarten, and even adult learners to adult school from the comfort of their home. The classes are offered either a self-paced program or in an immersive digital classroom with a presence of a live teacher.
Christian homeschool programs also focus on the learning of the Biblical curriculum in a faith-based environment. In some cases, these online Christian homeschool programs are on part-time and fill-time and often lead to high school diplomas.
How much affordable is online Christian homeschool?
Talking about the cost of the live online Christian homeschool programs or affordable online Christian homeschool, it varies. The fees or the pricing also depend on the overall length and the types of courses offered by the homeschool. If you choose a self-paced homeschool curriculum, then it will cost around $20-$50 per month.
Coming to the accredited programs that partner with the Christian universities and offer live instruction might cost around $100-$300 every month, and it might also range between $1,000- $3,000 every year. Some online Christian homeschool programs also offer great discounts to all those families paying the fees annually rather than paying it monthly.
Who should use free Christian homeschool online?
When it comes to using or choosing free Christian homeschool online, you have many reasons. For the talented and advanced learners, they have the opportunity to enjoy a self-paced program. This enables the students to penetrate through subjects in a short span of time and master them. Additionally, students can also pursue graduation through a dual-credit online program. This helps the parents to save college tuition fees.
Online free Christian homeschool programs are also very effective for the students who have fallen behind in their respective studies, students with disabilities, and someone who has been a victim of bullying in school. Apart from all these, the flexibility of the schedule and affordability also entice many parents to enroll their children for online Christian home school programs where they can get education in a faith-based environment.
Can only Christian community people use accredited online Christian homeschool programs?
The answer is NO! It is not important or mandatory for you to be Christian or belong to the same community in order to enrol in the accredited online Christian homeschool program. Several non-Christian families and students choose online Christian homeschool programs because of the added perks like affordability, flexibility, quality, and, most importantly, the opportunity to earn college credits online.
There are many homeschool programs that offer lessons on all sorts of subjects based on faith perspective, including science. Students are asked to participate in the prayers and lessons for Bible, but one can also deny participating in it.
So, what are you thinking about? Now you have all the details on different online Christian homeschool programs as well as answers to some common questions. Make sure to do enough research before making the final call. Remember, after all this is the question of your child's future. So, never act in a jiffy and make sure to choose the best online homeschool in order to get best results.
Related Articles:
A Complete Guide How To Organise Homeschool Room
How Can You Develop Good Study Habits In Your Child
Teaching Maths Your Kid With This 10 Funny Way