Are you trying to take admission to a US college or university for higher studies? You can get relevant information here. Getting approval for a student loan is not a big deal, but you need to follow some definite steps. Though the option of a Federal loan is most feasible for the students as the Government arranges this. But if you have exhausted the option and are looking for a larger amount, you need to go through the proper process to get your private student loan approved.
Stages involved in the process of a student loan-
First of all, colleges and universities, you want to take admission in demand for the document I-20. The institutions ask for several documents. But the lenders and officials working for them fail to provide such documents. You need to make sure to get the required document. 
Some universities ask the students to submit a solvency letter to inform them that private banks or lenders will pay their charges. The process is difficult as most of the banks deny providing a solvency letter. Make sure you are applying for the loan from some lenders who at least provide pre-sanction letters. 
Most colleges and universities want the amount to be mentioned on the I-20 form as proof when applying for the course. This is professionally named 'pre-admission disbursement.' You may need to take help from some financial organization to take care of these issues. 
Colleges need proof that you can finance the course before you take admission. If you are not earning and will take a loan to pay the cost, you will need to show a sanction letter. You have to show the equivalent amount in the I-20. The lenders may deny a sanction letter, but you can take the official route as they are bound to provide you one. 
The student needs to write an application to the college or university to share all the details and financial conditions. It should also include how you want to pay the cost of taking the loans for college students. This will help you to get the affiliation letter to complete the procedure. It would help if you remembered that you need to take a loan from only those lenders whom your institute allows.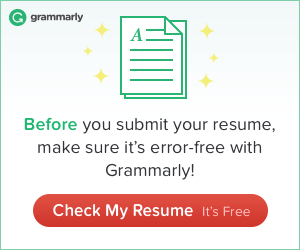 How to write an affiliation letter for student loan ?
You need to write a letter to the head of the institution. Here is a demo of the letter that would become useful for you- 
Date—-
The Principal 
Name of the college/Universities 
Subject– Request letter for student loan 
Respected Sir/Madam 
I am (Name of the student), and I have completed my schooling this year and choose your highly esteemed institute because of better opportunities in the future. Till now, I have not taken any of the scholarships, and now it is impossible for me to self-finance my course. 
I am now requesting a student loan to get admission to your institute and complete my studies in the desired way. I have attached all the necessary documents with my transcript and hope to get a chance to be a part of your institution. 
Waiting for your reply anxiously 
Student Name
Application Number
Contact no.
Want to Teach English Abroad? Your 6 steps Guide to Become Successful! Join 240 Hour Master TEFL Course
Conclusion
You will get the assurance of receiving an affiliation letter. Then, you will get the chance to admit yourself in the desired institute after taking the initiatives mentioned above. For more details, contact us, and we will help you with all the information. Want to know more about student loan, visit us again.