With the emergence and rising popularity of virtual assistant jobs, there is no more need for you to be stuck to the boring 9-5 shift! In fact, you may not even need to go out of your home to make decent sums of money. If you are searching virtual assistant jobs for beginners, then follow this post till the end!
What is the role of a Virtual Assistant?
Working as a virtual assistant, you can simply choose your working hours best suit your skill sets. And work according to your convenience using your laptop from home in your PJs.
To be fair, several small business owners want quick access to human resources to carry out their different administrative tasks, project management, and so on. They want quality resources without any long-scale binders.
Virtual Assistants fulfil their needs aptly, that is why the business owner(s) like associating with them. Operating as a VA, one can exercise their complete freedom while working from their home.
Moreover, without the shackles of long-term commitment, they can fully embrace the concept of working over a virtual platform, be it full-time or part-time.
According To Intuit 2020 Prediction…
Virtual assistant jobs for beginners are like win-win situations for both business owners and job seekers. Over 40% of the whole US workforce consists of freelancers.
Moreover, such remote VA work is fast becoming widely accessible to respective students/beginners in the form of free collaborative services like –
Google Drive
Slack (massaging platform)
Trello (an application for project management)
And so on!
 This brings to the all-important question…?
Do you need information about top virtual assistant jobs for beginners?
If yes, then this post will list out the best ones around.
Plus, it will also explain the key VA qualities & skills to possess along with the virtual assistant tools which you should know about.
So continue reading as there's plenty of stuff to discuss.
List of Top Virtual Assistant jobs for beginners
Let's start by listing out some quality virtual assistant jobs for beginners
          

Social Media Management
At present, Social Media is the best way to reach out people locally or globally. Social media management is the process of creating and managing online presence at various platform. Demand of social media manager is huge. The social media management key tasks you have to perform are –
Posting photos
Videos
Update profiles
Extract data for performing data analytics
Run adds
Replying to comments
And so on!

          

Virtual Research
The key tasks you have to perform are –
Finding information, facts, and figures from the web
Rummaging sites like Yahoo Answers, Reddit, Quora
Running cross-checks for the sake of accuracy
Making a proper document as per your accumulated research data
And so on!
          

Management of Emails, Calendars & Appointments
The key tasks you have to perform are –
Calling up clients and arranging schedules
Data entry tasks
Replying to emails and email management
Properly managing team task calendars
And so on!
          

Customer Service
The key customer service tasks you have to perform are –
Taking phone calls and sharing the sought information accurately
Replying to emails
Responding to voice mail messages
And so on!
           

Hotel & Restaurant Booking and Similar Personal Tasks
The key tasks you have to perform are –
Making use of web platforms
Getting through to restaurants and hotels to make advanced reservations whenever requested
And so on!
           

Easy Web Marketing Roles
The key tasks you have to perform are –
Writing articles, blogs, and other engaging posts for different digital marketing purposes
Posting them on the client's site, 3rd party sites, and even social media platforms
Actively interacting with the online community
Regularly examining web analytical data
Performing SEO- Search Engine Optimizations
And so on!
Impressed…?
You should be. Especially considering the work freedom, these virtual assistant job roles provide you. Not to forget the decent pay of roughly $15-$20 on an hourly basis.
What's more?
These are only a few job opportunities that becoming a virtual assistant provides you. However, depending on your varying skills, background, and qualities, you can find other equally interesting job roles that guarantee considerable income on a monthly basis.
To inspire you more, you will even come across several success stories of certain individuals earning up to $4,000 per month by working as a VA.
(MOVING ON…)
Key Qualities & Skills Required
Let's Take A Look At The Key Qualities & Skills You Need To Be A Virtual Assistant!
| | |
| --- | --- |
| Virtual Assistant Must-Have Qualities | Virtual Assistant Key Skills To Possess |
| Ability to prioritize tasks depending on the urgency | Proficiency in creating and editing |
| Should be able to multitask consistently and with precision | Expertise in  Social Media Platforms |
| Ability to stay organized | Knowledge and experience in accounting or bookkeeping tasks |
| Should be a good communicator | Proficiency in computer knowledge |
| Should have impressive sales skills | Knowledge in customer service |
| Must be a good problem-solver | Impressive typing speed |
| Lastly & importantly; the ability to operate independently, reliably, and as per the requirements of their roles | Lastly & importantly,  proper knowledge and real-time experience in creating different engaging content for businesses |
In Addition to These Qualities & Skills…!
Virtual Assistants Must Also Have Sound Knowledge in the following VA tools…!
Familiarity in invoicing software like Wave and FreshBooks
Know-how in PicMonkey, Canva, and other graphic designing software
Knowledge in handling Unsplash, Pixabay, Pexels, and other popular stock photo sites
Familiarity in popular project management software like Asana and Trello
Sound know-how in Dropbox, sync, and other notable cloud storages
Knowledge in scheduling appointment programs like Calendly
Lastly, familiarity in Slack and other revered client communication tools
Popular Virtual Assistant Job Companies for Aspiring Beginners…
          24×7

Virtual Assistant
24×7 Virtual Assistant tends to adjust the payment as per different skill sets of its candidates. Still, candidates can easily make $10-$12 per hour.
Some of the popular job roles include – typing and word processing, filing and sorting, keeping records of all key work and transactions, collating and photocopying, setting up appointments, performing daily errands, typing correspondences, etc. on.
Therefore, keeping in mind each of these job roles, this company seeks for VA's who can work for 20-120 hours every month. However, you always have the freedom to choose the number of hours you wish to work. Plus, you can also pick the type of work you want to do as per your skills and know-how!
So, if you like what you see, then you should most certainly give this a try.
         

FANCY HANDS
Fancy Hands – another top name that offers a multitude of easy virtual assistant jobs for beginners.
What's more, as most of their tasks are easy to perform, it doesn't even need VA's with any prior work experience. As a result, this makes it perfect for college students or working students wanting to make some extra cash.
The common job roles include – data entry, finding out hotels as per specific requirements, tracking down the best price for certain things, setting up appointments, and making calls for people.
In addition, the payments are transferred every Tuesday through Dwolla, and candidates can easily make $3-$7 per task!
          99

DOLLAR SOCIAL
99 Dollar Social; is another company offering quality and easy to perform virtual assistant jobs for beginners. Therefore, the common jobs include – writing social media posts, curating blogs and articles, and images for respective clients.
In addition to these jobs, they do not require any previous work experience in their candidates. However, they do want their candidates to have good and fluent English interaction skills.
In short, one can easily make $12-$15 every hour, depending on the type of work they assign themselves for!
         

VICKY VIRTUAL
The primary skill Vicky Virtual looks for in its VA's is the ability to make phone calls properly. In other words, they want candidates who can perform the role of a virtual receptionist.
In addition, the necessary skills include as – the ability to type 50 words per minute, sound communication skills, pleasant, helpful, and empathic personality.
After all, lots of small businesses require people to handle their calls. So, if you sign up as a VA in Vicky Virtual, then you will need to handle calls from home for several businesses throughout your chosen working hours.
         

UPWORK
Upwork offers you tons of VA jobs at above-average rates of $25 per hour. The key roles you have to perform include email management, Pinterest Pin creation, and a series of other online job(s) for small businesses.
Plus, it also allows you plenty of scopes to grow and hone your VA skills as you go along. So, this is another top place to assign yourself if you are searching for top virtual assistant jobs for beginners.
         

VASUMO
Vasumo offers VA tasks like – cold calling, data entry, setting up meetings, crafting business cards and brochures, website designing, web marketing, creating landing pages, creating and posting content on social media, and so on!
In addition to these quality job roles, they even arrange for 3-months of paid prior training and certification.
So, all aspiring job-seekers can easily make $8-$16 per hour and even more depending on the work!
         

ZIRTUAL
This firm began in 2011 and since then continually strives to offer numberless virtual assistant jobs for beginners.
The prime job roles include – managing email inboxes, setting up appointments, researching events, travelling plans, handling expenses, and performing administrative roles!
However, they only hire VA's from the US. If you hail from this region, then you can easily make over $10 per hour.
         

TIMMETC
This UK based firm claims to deliver over 20,000 different virtual tasks every month. In them also includes – data entry, writing tasks, administrative gigs, research work, and so on…!
Above all, Timmetc consists of over 700 freelancers/virtual assistants working across the UK and the US.
As per reports – VA's can make $11 -$24 per hour depending on the chosen work. That's pretty decent in the field of VA jobs!
           

Fiverr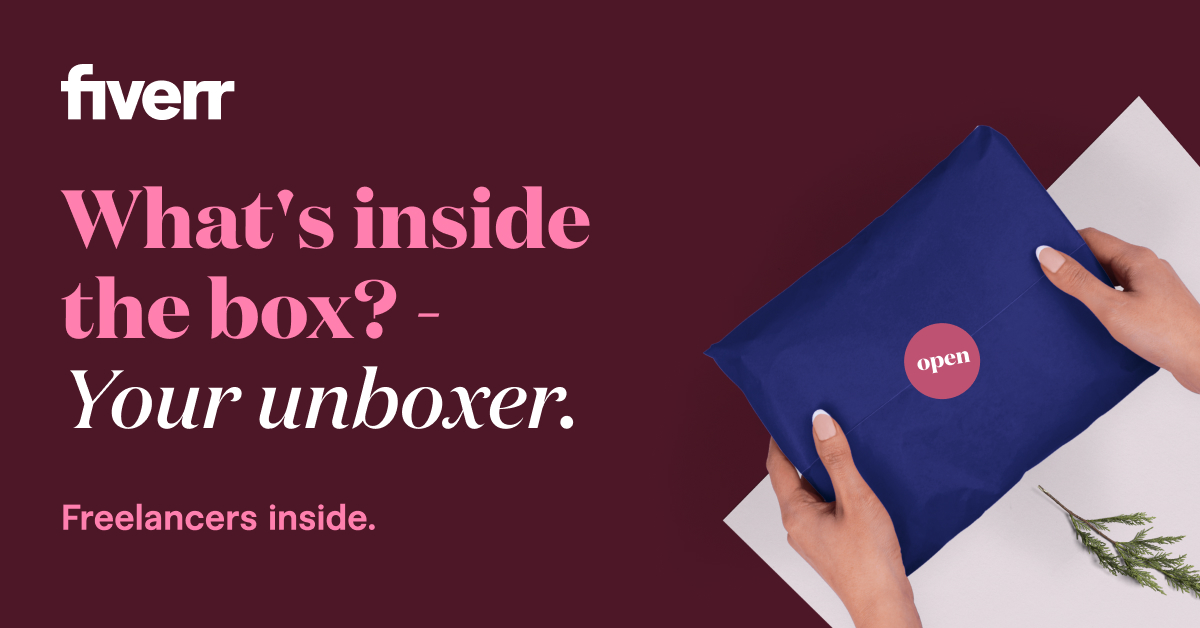 Fiverr is one of the leading global marketplace for online job seeker. Here you can sell your service aa virtual assistance. For that, you have to make a gig for your virtual assistance service to attract business owner.  Once you begin to get order, you don't have to look back.
If you want to know the Fiverr Gig Idea, know the Top 10 Fiverr Gigs Idea to Earn Money Instantly Without Any Skill
Surmising… Ready To Stay Your Career As A Virtual Assistant?
There is no doubt that working as a virtual assistant will be highly rewarding. You get the scope to pick the number of hours you work. You can even pick the number of tasks you want to do each day.
What's important here is to possess some of the aforementioned qualities and skills set, and have confidence in them. Not to forget, there is ample scope to refine your skills and knowledge further as you work along with the best VA job offering companies in the industry.
The best part about it is you don't have to move a muscle. And with the help of a computer and a good internet connection, you can do your daily tasks right from the comfort of your home.
To Sum Up, virtual assistant jobs offer plenty of opportunities to make big money and improve your overall skills and experience as you go along.
So, What Are You Waiting For…? Refer to the above companies and find a virtual assistant job that best matches your skills and expertise.
It doesn't get any better than this…