There are 2 words that aptly describe virtual assistant jobs, Interesting & Fun! If you're looking for a career with flexible hours and an opportunity to work from home, becoming a Virtual Assistant may be the perfect decision. It's one of those jobs that can help you maintain your lifestyle as well as provide an ample income.
However, you are never sure what kind of virtual assistant jobs from home you will be doing for a particular day. The work you do depends greatly on what your respective clients'/company wants you to do.
Virtual Assistants are in high demand because they offer services that are hard to find in traditional workplaces like data entry, administrative tasks, and event planning. But the benefits don't stop there. We all know how we've been told we should work for ourselves and be entrepreneurs, so if entrepreneurship is your goal and you need a little extra help, this may be the perfect job for you. What makes it even better is that it doesn't take much training to start this career path.
Read on to learn more about what it takes to become a virtual assistant and how it could be the next step for your future!
What is a Virtual Assistant?
A virtual assistant is one of the most in-demand careers in the United States. They are responsible for providing administrative and personal assistance to executives or managers, virtually. This could include tasks like scheduling meetings, booking travel plans, sending emails, taking dictation, word processing, data entry, and more.
There are many reasons why this career path is so popular. First of all, it doesn't require you to work at a fixed location or commute to your office which gives you much more time for things like family or other obligations. Secondly, there's no need for formal training when starting this job path; this is perfect if you're looking for a career with minimal preparation. Lastly, because this job does not require much training to start out with it can be done alongside another full-time job (or part-time) if needed.
And while some people might think that doing jobs like emailing or data entry would be low paying—it's actually not! A virtual assistant's average salary is $35k+. There are opportunities for well over $50k which means that you can make a good living even without having your own business or multiple jobs.
Want to start Virtual Assistant Jobs online, Join now!
List of virtual assistant jobs from home
Few commonly available virtual assistant jobs from home include –
Customer Service
Email management
Setting up appointments
Editing & writing
Blog management
Bookkeeping
Marketing
Proofreading
Graphic Designing
Tech Support
Event planning
Social media management
Administrative support and other variety of administrative tasks
Project management
Real estate
Data entry
Social media
And so on!
Moreover, many other wide varieties of tasks are available, be it full-time or part-time, for candidates working at home! Click here – To get Virtual Assistant work for you!
Seeking Entry-level Data Analyst Jobs in the USA? Top 8 Positions
Key Qualities & Skills required for Virtual Assistant Jobs
In addition, most entrepreneurs prefer candidates who can handle a greater variety of tasks.
However, companies who offer home-based VA jobs often seek certain qualities and skills in their workers.
(MOREOVER…) Here's listing out the Qualities & Skills VA job offering companies seek in their candidates.
Qualities

– Candidates should have impressive sales skills, should be a problem-solver, should possess sound communication skills, should be able to multitask efficiently, and must be able to deliver quality work in high-priority situations.

Skills

– Candidates should have sound know-how in social media, basic computer know-how, good typing speed, knowledge on bookkeeping, customer service, editing, and in creating engaging content for businesses.
Take note –
If you wish to start virtual assistant jobs from home, you must have these skills and qualities. In addition to these, you must possess a high degree of motivation, English fluency, and willingness to adapt and learn according to different tasks.
If you already have these qualities and skills or are ready to work on them, then you have the basics covered for working as a virtual assistant from your home. Above all, since most of the works from home jobs are online-based, you need to have a high internet connection. This is the most crucial thing!

Wondering How To Make Your Freelancer Rock? Read This!
DIGGING DEEPER – How To Start Working As A VA From Home?
To clarify – there is no cookie-cutter advice when it comes to working as a VA from home. For different individuals, the answer may vary depending on their skill-set and work proficiency.
However, when you believe deep down that you have what it takes to start virtual assistant jobs from home, then be sure to start the safer way. This will only help you gain more footing in your chosen VA work and inevitably help you get good at it.
Here Are Some Tips Which You Should Look To Follow –
          Pick Your Comfortable Niche & Start Small –
Regardless of whether your mojo lies in proofreading, transcription, writing, or customer service, this is the first step.
The reason being, it will be so much easier for you to find your appropriate VA jobs. Firstly, hone your skills in that specific niche and slowly look to become an expert in your field. This way, you can have companies seek you out and promise you decent hourly rates than you having to track them down for your next VA gig.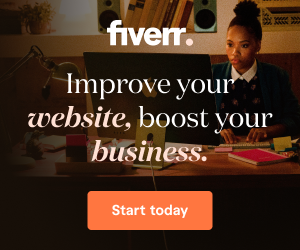 Look To Get A Virtual Assistant Certificate
It wouldn't be such a bad idea to secure a virtual assistant certification. You will find numerous 30-days (or less) VA courses that aid aspiring VA's to start strong.
So, you think of applying for them.
If you have an interest in Pinterest and its relating VA tasks, you can take up respective courses to become a Pinterest Virtual Assistant, which is high on-demand from revered companies and blogging platforms.
         

Ensure All Your Equipment Is Working Properly
Prior to even thinking about considering about companies that hire VA's, you need to ensure your home-based equipment is functioning properly.
In other words – firms that hire virtual assistants require the following –
A 4GB RAM quad-core processor Laptop or computer
A Webcam
Smartphone
Impressive net connection (preferably with 5mbps minimum speed)
Backup net connection (with minimum 3mbps speed)
A noise-cancelling USB headset
Lastly and most importantly – a quiet home working environment
Above all, you need to learn how to properly protect sensitive information just so hackers can't steal them away.
ENTRY LEVEL COMPUTER SCIENCE JOBS? It's Easy If You Do It Smart
     Get VA Jobs From Reputed Companies Be It In India Or From Abroad
To help you find the top VA job offering companies, you can use the Virtual Assistant Finder. Alternatively, you can perform a simple Google search on the top VA job companies.
In addition, you should look to update your LinkedIn profile as many believe it to be the best way to get VA jobs. Write down a professional resume. Properly list out all your key skills! Include your contact details and referral links. All this will make your profile appear more professional and licit.
Then simply browse the most demanding VA skills that fit your profile and salary expectations.
However, you need to remember that VA salaries will vary depending on the jobs on offer and the number of hours they want you to invest on them.
For instance – if the company pays on an hourly basis, the rates will generally be low-to-average!
       

Think About Starting Your Own Freelancing VA Firm
Once you spend a considerable time working as a VA for other firms and gather up real-time experience, you can consider starting off your own freelancing VA firm.
Invest time in formulating your business plan
Suss out the VA market competition and, if needed, set low-to-average rates which could help attract customers /clients
(Of course, before that, check the market rates and even look to add some extra perks to make your bid more competitive without appearing less competent)
Eliminate the guesswork by using the Virtual Assistant Guide, which helps you find VA niches and pitch potential VA clients looking for freelancing VA assistant services be India or abroad
More importantly; you need to ensure you get paid on time and that you can retain the ownership rights to your intellectual property.
To ensure your financial and licit interests are safeguarded; use the Independent Contractor Contract Template. It stands as the only advocate-sanctioned written contract you require to function as a freelance VA service provider
       

Lastly, Create Your Professional VA Site & Endorse It Adequately For Quick Client Leads
Look to set up your own VA website. It is certainly one way to showcase your virtual skills more prominently.
You can easily use the latest web development technology to create your custom website without any prior experience. Start posting interactive, meaningful, and to-the-point blogs to amp up your SEP rankings. All this will help capture the attention of your customers/clients.
In addition, you must also look to note down the emails of customers and follow up on them. Include a case-study in your site which enlightens your visitors on how your VA service can help them.
What's more, you can even post a video of yourself at work on Facebook, YouTube, or Instagram, or on your own site blogs for better client interaction. Add a live chat feature to help you directly connect with your clients. Include a hire me page, which would help you make the pitch. And don't forget to include former client testimonials to boost your credibility.
Similarly, you can also make use of Google Adwords and look to publish posts and video tutorials on your niche to garner more leads.
***Fiverr is a great marketplace to get potential customer and sell your skills. You have to make a gig on Fiverr and attract the buyers. You can join Fiverr for completely free.***
How Much Does a VIRTUAL ASSISTANT Can Earn?
As a virtual assistant, the opportunity for earnings is limitless. At first glance, one can assume that VA can only work for a fixed rate for their customer for fixed amount of hours. Indeed the best virtual assistants have more tasks than they are capable of doing.
Real estimate revenue for Virtual assistants ranges from  $400 to $800  per month. VA specialists including graphic design, copywriting, SEO, web development and others produce even more income, usually between $800 and $1500 dollars(sometimes even more).
Virtual assistant rates vary from place to place, also sometimes on recruiters.
According to ZipRecruiter, virtual assistant jobs from home  can fetch you  in the USA-
Hourly (ranging from $5 to $60)
Weekly (ranging from $280 to $2400)
Monthly (ranging from $1200 to $10,000)
Yearly (ranging from $15,000 to $125,000)
Compared to VAs who have not developed those skill sets, professional virtual assistants earn higher salaries.
LAST WORDS…!
So, there you have it – the key know-how on how to start virtual assistant jobs from home without prior experience and make it big.
This form of work gives you lots of freedom and flexibility to work as per your convenience. Once you have the field experience, it is even easy to set it up.
Statistically speaking, over 40% of the US workforce operates as virtual assistants. And the numbers are pretty similar in India too!
This just tells you how popular and appealing VA jobs are for aspiring candidates.
So, without wasting time, ditch your boring and mundane 9-5 working hours and dive into this rather lucrative and fascinating world of virtual assistants!
Take the big step today. Use the above details and dive into the realm of virtual assistant jobs from home!
Firstly, it will be satisfying. Secondly, it will be profitable.
Thirdly and most importantly- it will give you peace of mind knowing that you are working at the comfort of your home without a care in the world.
Therefore, what else could you ask for!
FAQs related to Virtual Assistant Jobs from Home
What is the best paying virtual assistant jobs from home platform for beginners?
There are a number of virtual assistant jobs from home platforms for home-based businesses, but it's important to find the one that best fits your needs. The best way to do this is to consider what do you want from a job and what type of work you want to do.
Few well known company names are listed here – Ajilon, Belay, Boldly, Equivity, CVS Health,  eXp Realty, Profit Factory, Randstad, Planet Professional and many more.
What are the best virtual assistant jobs for students?
If you are still in school, this may be the perfect career path for you. You can pursue your degree while working as a virtual assistant.
If you're looking for a career that will help you maintain your lifestyle, one of the best options is becoming a virtual assistant. It offers flexible hours, opportunities to work from home, and an ample income–making it perfect for students.
As a student, one of the top reasons to become a virtual assistant is because it doesn't require much training. The requirements are minimal–you'll need access to internet service and an email account to get started.
Also, follow these articles-
Top 10 Sites Provide Online Tutoring Jobs for College Students