If you claim to be a front end and skilful web developer, then it's safe to say that you're ready for just about any site-creating challenges. However, the same cannot be said when creating your web developer resume format. The whole point of creating an appropriate resume is to attract the hiring manager by your soft skills and work experience and engagingly tell your story all-through.
That said, it is not that big a deal to create an eye-catchy cover letter. And this is more so than you have so many free resume templates and inspiring concepts to choose from.
So, without wasting more time, let's cut to the chase!
Six mind blowing tips to follow to make a catchy web developer resume
Here's a complete guide on how you make a catchy web developer resume with minimum fuss.
 Firstly, Choose a Visually Clean, Symmetrical & Easy-To-Read Layout 
Before you start inputting your experience section, skills section, and technical skills, you need to design a proper layout. Creating a visually appealing web developer resume is crucial for your employment success. 
Please keep it clean, lucid, and symmetrical. That is the most crucial rule in picking a layout. Furthermore, many candidates create their resume using text editors. But that is risky. Whenever one uses text editors to create resumes, it often hides information in the header and footer. And that leads to failure in the ATS test as the system cannot determine your skills, contact, and location.
 In contrast to this, resume writing specialists recommend using professional online free templates. They not only pass all metric tests but are crisp, clean, and engaging. Plus, they even help your cover letter avert any technical traps. 
Use these resume templates unhesitantly. In addition to them, you can even consider using a mobile app resume builder to create a catchy web developer resume. Try once ATS Friendly Resume Templates.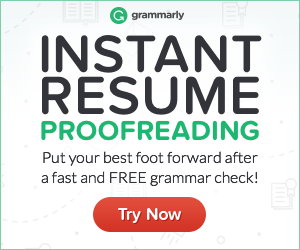 Create a Proper Resume Header & Include Your Present Contact Details
Moving on, the header is an essential aspect of any resume. However, many underestimate its importance and don't give too much importance to it. 
Don't think like that. Your resume header sits atop everything. This makes it the very first thing which strikes the attention of the hiring manager.
Follow These Two Examples to Get a Clear Idea 
HARRISON WELLS (Incorrect)
Developer 
Contact…  
Email… Address…
(Although this might seek alright to the naked eye, it is elementary and not appealing at all). 
Since your web developer resume is about attracting the hirer's attention, your heading should be like this.
HARRISON WELLS (Correct)
Senior/Junior Full-Stack Web Developer 
Contact…  
Email… Address… Portfolio/LinkedIn Profile link …
This appears much better. Believe it, the hiring manager in question will think likewise!

 

Make a Summary Which Aptly Reveals Your Professional Story
This section should use an elevator pitch to create a quality impression on the hiring manager. This is the introduction section. So, don't shy away from writing an opening statement with confidence and with a dash of your personality. All this is meant to influence the hirer as to why s/he should consider you over others.
However, don't maintain a one-size-fits-all summary for all your applications. Tailor it appropriately to reflect those skills which the company is searching for in candidates.
Here's What Your Web Developer Resume Should Have in Its Summary Section.
Overview of your level of experience and the number of years you've been working as a web developer
Highlight some of your most significant accomplishments as a developer. Some quantitative data as proof should also include 
Include some programming languages, technical skills, and your previous job role 
Follow the Summary Example –
I have worked as a senior front-end web developer with 7+ years of experience in coding websites that convert to e-commerce! I am proficient with HTML, CSS, Shopify, and GTM tag setup. Most notably, I successfully improved the average time on page by 40% and enhanced user experience scores for all assignments.
A winner of the Best Homepage Award by Shopify Ecommerce Design Awards in 2011!
Present Your Professional Milestones without Half-Truths or Exaggerations
Your professional milestone and adaptable technical skills are your super-powers or talent pool. They don't just satiate automated systems but also present a good impression about you to your hirer. 
One favourable news is web development no longer requires a vast amount of experience to secure a high-paying job. Know the Top 10 Junior Web Developer Jobs for a Bright Future!
Statistically –
Approximately 21.8% of developers learn coding within five years 

And over 46% of developers have less than ten years of experience
But to attract the employer's attention, there are some aspects of your professional background which you have to include. 
They Are As Follows –
Project-based accomplishments 

Mention all your significant professional achievements along with your previous company names and employment tenure

Mention about your previously written SQL statements, your ability to troubleshoot and remediate web applications

About your impressive track record of translating your clients' requirements into application designs 

Your track record of adhering to all company policies and processes concerning quality standards and application methods 

Your proven ability to work in all kinds of work environments and within numerous team settings

And, your capability to work independently and even handle clients single-handedly if need be so
Then Include a Section Denoting Your Education, Intelligence & Self-Improvement 
You only get one chance per company to showcase you're the extent of your intelligence and self-improvement. So, better look to make the most of it. Keeping abreast of essential requirements for web developers having a BA or MA degree; look to include all your formal education degrees!
However, as most web developers consistently have a self-improving reputation, including additional course certificates also prove to be worthy assets. Most modern-day HRs look forward to web developer resume(s) having such other certificates.
Among the commonest certificates that hiring managers seek in web developers resumes the SCRUM certificate or higher than bachelor's. They don't pay that much attention to college/university degrees that much. 
You can include them if there is space. But what you must include are your advanced degrees and that SCRUM certificate (if you have it).
 

Lastly, Add a Technical Section Along With Your Real-time Skills-Set
Creating web applications and working with various programming languages is a hardcore technical job. So, make sure you include a section featuring your entire tech-heavy skill set. 
As per standard hiring norms, most recruiters appreciate candidates who possess an in-depth understanding of Python, HTML, and CSS. Besides this, they also look for candidates proficient in other necessary skills to handle all projects.
Moving if you also have a fair knowledge in Scala, Ruby, Elixir, Clojure, etc. improves your chances of getting an interview call very soon.
In addition to this, hiring professionals also prefer candidates with impressive and adaptable skill-set and can easily integrate into their existing team to deliver appreciative business results.
Some of Those Adaptable Skills Include –
 

Visual Design

 

Programming

 

App development (for all mobile OS devices differing in shape and size)

 

User-friendly Interface

 

Strong Leadership Skills

 

Database Management
And so on!
So, keeping all this in mind, create a technical section in your web developer resume having a nice mix of soft-skills and technical talents. 
Plus, Also Include Highlight Your Other Qualities Like –
Problem-solving capabilities 

Ability to deliver projects on-time, always

Giving attention to all crucial project details and resultantly delivering quality work
And so on!
To make your resume more impressive, you can incorporate real data and metrics in your web developer resume. This will help boost your credibility even more.
You can also tailor your resume (something which very few job-seekers do) depending on the varying job description(s) of a web developer for the company you apply to.
FINAL THOUGHTS – Remember A Simple, Clean Resume Are What Mostly Appeals To Recruiters!
Site visitors don't like clutter websites and often don't like wading through it to find that they are looking for. And since you are quite proficient in developing sites with clean coding and a simplistic portfolio, you should make your resume the same way. 
Doing so will most certainly arrest the attention of your respective hiring managers. Besides, you can use subtle colours and textures professionally to make your personality and technical skills stand out more.
It is the secret mantra to making your web developer resume from BLAH to simply WOW!
Hopefully, this post gave you the insight you were looking for. More posts are on the way. So, keep visiting this page!