Mathematics is one subject which presents a great challenge to most students. But if you know where to look for guidance, it can lessen the struggle and enhance your subject understanding. The online learning platform that comes to our mind first is the Khan academy. But there are so many other options available, which we don't know. In this post, we will cover best websites like khan academy for math learning. So, students and parents searching for other quality options, follow the post closely!
Alternative Websites Like Khan Academy for Learning Math
The Khan Academy is one such renowned online earning source for math practice. Their in-depth course curriculums cover all aspects of the subject. And students get lots of example with step-by-step explanations for a better understanding. So this makes it a world-class learning platform for struggling students. Though successful and thriving students can also make the most of these platforms.
However, there are many equally good alternative websites to the Khan Academy for improving math skills. And here's a look at those other high-quality free online learning courses.

List of Math Learning Websites to Watch Out
1) THE YOUTUBE UNIVERSITY
The first in our list of best websites like khan academy for math learning is YouTube University. That's correct. Other than a source of streaming music and movies, YouTube also consists of a University channel includes lots of math-solving playlists.
Each of these course videos has real-life examples with step-by-step guidance. Although all the students have to subscribe to this channel and refer to specific course curriculum, tutors and organizations similar to the Khan Academy, the learning could be extremely beneficial. 
Another awesome thing about this online education source is that the videos are very engaging, relatable and fun to work with like, for example, its Math Antics channel. Along with that, one can even set up notifications for newer mathematics tutorials.
Be a student of 10th- grade student or 12th; be sure to check out this wonderful source for unique leaning experiences to mathematics. 
2) MATH IS FUN
Math Is Fun- as its name suggests it is an online mathematics learning source which aims to make learning easy and fun for students. Though it consists of a host of learning videos with solutions to numerous problems, all the step-by-step guidance is explained in lucid language and real-time examples.
This Fun and interactive learning curriculum also feature plenty of math puzzles, quizzes, worksheets, games and a forum to assist students in quality learning. Students and parents will find courses for grade K-12 levels.
Turn your phone or tablet into a professional virtual reading tutor!
3) ART OF PROBLEM SOLVING
This top-quality website consists of plenty of problems solving tutorial videos for students from the 3rd to the 11th grade. Starting from arithmetic, pre-algebra to core algebra equations, students will find proper and easy to follow explanations to a variety of problems. Also, they will find plenty of math discussion forums, competition info and online classes to enrol into completely free of cost.
The videos are engaging, helpful and fun to work with for all respective grade students. What's more, this website also categorizes its video tutorials for different grade students.
For Pre-Algebra Videos

– respective students can learn about algebraic properties, angles, decimals and so on.

The Introduction to Algebra Videos

 will feature concepts like one-variable, complex numbers, multi-variables and more.

Probability and Counting Videos

 will educate students on basic counting principles, geometric probability, etc.

AMC Videos

 will feature equations and their explanations on the American Mathematics Competition qualifying exams and other test samples 

Math Count Video Tutorials

 will include problems from state mathematic competition to sharpen the students' knowledge about the subject.
All these comprehensive coverage and clear explanations make this one of the best websites like khan academy for math learning. So feel free to visit whenever you see fit.

4) MATH PICKLE 
Math Pickle consists of carefully prepared mathematic curriculums for K-12 grade students. The videos are fun, clear and easy to follow. Most of them even consist of activity resources for students. 
Furthermore, this interactive learning website also consists of discussion boards, fun math games and even video support. Students will even find puzzles, worksheets and a forum to take assistance whenever they stumble.
The website aims to help students learn mathematics on their own. And with interactive videos on each topic matter and easy to follow steps for every problem, it prepares students to tackle other similar types of equations on their own.
No wonder so many parents hail this website and students hail this website for its promise of a remarkable math learning experience. 
5) IXL
IXL is a subscription-based learning website to learn mathematics. However, students will find free math practice problems every day without any charge! These practice papers will consist of 10 questions (free) to test the skill level of students. However, if they want to get more, they need to go to the subscriptions.
On setting up the subscription, students can get unlimited practice papers, analytics, problem-solving techniques and skill suggestions and certificates. What's more, if a learner makes a mistake, this website will provide them with the correct step-by-step explanation of the problem. And by referring to them, they can identify their mistakes and correct them next time.
To know more about it, feel free to visit its official website today!
6) WOLFRAM MATH WORLD
Another one of those top-rated websites like Khan Academy for math learning is the Wolfram Math World. Students get a whole lot of interactive demonstrations, GIFs and easy to download notebooks, summaries and more for their subject. 
Furthermore, students can even check out over 13,000 entries to improve their mathematical foundation and further elevate their subject understanding.
And if all these weren't enough, students can also refer to topics and articles about different math concepts. It truly is a fun place to learn mathematics from this website. And so the sooner you check it out, the better!
7) DESMOS 
As another quality online learning source for mathematics, students will find plenty of graphical presentations to plot data and analyze their equations. The existing course curriculum is for 6-12 grade students. And all of them can make the most of this website through its extensive help center, examples and guidance to each problem.
8) HOODA MATH
Hooda Math is one of the top rating websites like Khan Academy for math students. It consists of curriculums for K-12 grade students. And each grade student can make the most of its abundance of video tutorials and games. They will include –Addition, Subtraction, Geometry, Multiplication, Division, Algebra, Integers and even Basic Physics!
Students will have a great time joining Hooda Math to better their understanding of mathematics. And as in the majority of cases, they will learn to solve equations on their own and falling in love with the subject altogether!
 However, they can make the most of this opportunity with the help of paid subscriptions. 

9) PATRICK JMT
The Patrick JMT (Just Math Tutorials) consists, of course curriculum for 3rd grade to 12th-grade students. And it covers concepts like arithmetic through Calculus in a fun and easy to grasp method. 
Being one of these similar websites like Khan Academy, Patrick JMT also consists of lots of video tutorials on each subject topic. Each of them is clear, interactive and helps prepare students to solve mathematics independently.  
10) PAUL'S ONLINE MATH NOTES

 
There are lots of good aspects of Paul's Online Math Notes. It offers (s) free downloadable tutorials, cheat sheets and a plethora of practice problems to test the students' skills. Students will find simple and easy to refer notes on Algebra, Calculus (I, II, III) and differential equations. 
However, if they face difficulty with a problem, they can easily click to reveal the solution sheet. It displays step-by-step guidance to that problem. This helps students understand their mistake and prevents them from committing it again. 
Learn more about its online courses and site features by paying a visit. 
11) WYZANT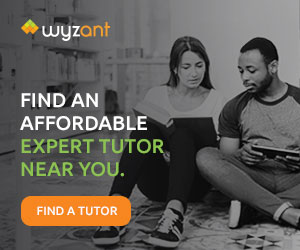 On visiting this wonderful online source, students will come across lots of mathematical topics, lessons, solved examples and worksheets. The explanations will be unique, easy to understand and simple enough to apply for students struggling with the subject.
The website covers course curriculums from K-12 grade students. As for those students who are slow learners, the website will display a step-by-step approach on how to tackle those problems on their own. However, it also works great for students who love solving Maths. Get $45 in free tutoring credits here.
12) CLIFF'S NOTES 
Pretty sure that most students are familiar with Cliff notes! If that's the case, then don't hesitate in checking out its 2nd to 12th-grade mathematic course curriculums. The site presents you a clear review of each mathematical topic and also provides thought-provoking quizzes for quality practice.
 This website provides the following mathematical topics.
Basic understanding of Mathematics 

Basic mathematics and pre-algebra

Word problems 

Algebra (Volume I & II)

Linear Algebra

Pre-calculus

Calculus

Trigonometry

Calculus

Differential equations

Geometry

Statistics 

And lots more!
In short, this wonderful website will be an excellent starting point for your little learners struggling with mathematics. So feel free to check it out whenever convenient for you.
Wrapping Up
That concludes our list of the 12 best websites like Khantheademy for Math learning. Each of these online learning sources consists of quality user-ratings and over the years has helped million(s) of students facing problems with mathematics.
Even parents can keep track of their kid's performance with their dashboards or observing their practice sheets regularly. 
So end your child's misery with mathematics by choosing any one of these top-quality online education websites today. Though you need to be very careful in making the right selection and the decision should be mutual because the level of understanding in students varies. 
Hopefully, this post gave you the answers you were looking for. More posts coming up soon, so keep visiting this page.
FAQs related to Websites like Khan Academy for Math
Is there any websites like Khan Academy?
Khan Academy is a unique website where anyone get free quality educational resources. Although this type of free online high quality resources cannot be found, but there are several resources you can find  online at your budget.  Sites like Udemy, EDX, Udacity, Future Learn are the few sites where anyone can learn a variety of online courses.